If you don't get the opportunity to tan like some folks, there are loop holes to still achieve that bronze look. Bronzing lotions are tinted moisturizers that provide an instant sun-kissed glow. The finishing look is something like a natural streak-free, sunless tan. Bronzing lotion is typically formulated with Vitamin E which leaves the skin feeling smooth and soft.
Most of these luminous bronzers use light-reflecting micro-pearls that instantly illuminate your skin with a 100% natural-looking, long-lasting bronze glow. Check out some of our favorite bronzing lotions to glow all week long!
Tan Towel Self-Tan Wipes
On the go and realized your legs are a slightly different color than the rest of your body? Keep calm and don't freak out, the tan towel self-tan wipes can put all those worries to rest. I know that you're undoubtedly wondering how messy the towels could be or leave that tacky orange residue, but rest assured these self-tan towels won't leave your skin looking streaking and orange.  One of the main ingredients included is tea tree oil. This will also help minimize breakouts from using the wipes.
Banana Boat Summer Color
Banana Boat has been around for some time and has earned the reputation to not let down its valued customers. The summer color moisturizer comes in a variety of colors from tan to dark, so depending on your preference of tan, it's all up to you. Banana Boat has made major strides in formulating its products to hydrate the skin while still giving you the tint you'd like. A cool tip when applying this bronzer is to dust the areas that you know tends to leave creases, think elbows and knees, with baby powder to smooth out the creases.
South Seas Skincare Tahitian Mist
This easy to use Tahitian Tanning Mist is perfect for those just starting off using bronzing lotions. Simply spray the areas you'd like to appear bronzed and it immediately dries once applied to your skin. You don't have to endure the hassle of waiting until it's dry to avoid ruining your clothes. In many situations, spray bronzers can appear uneven when applied, however the formula used in the Tahitian mist is not the case. The bronzer is light weight and very fast absorbing, which leaves your skin looking natural and completely flawless.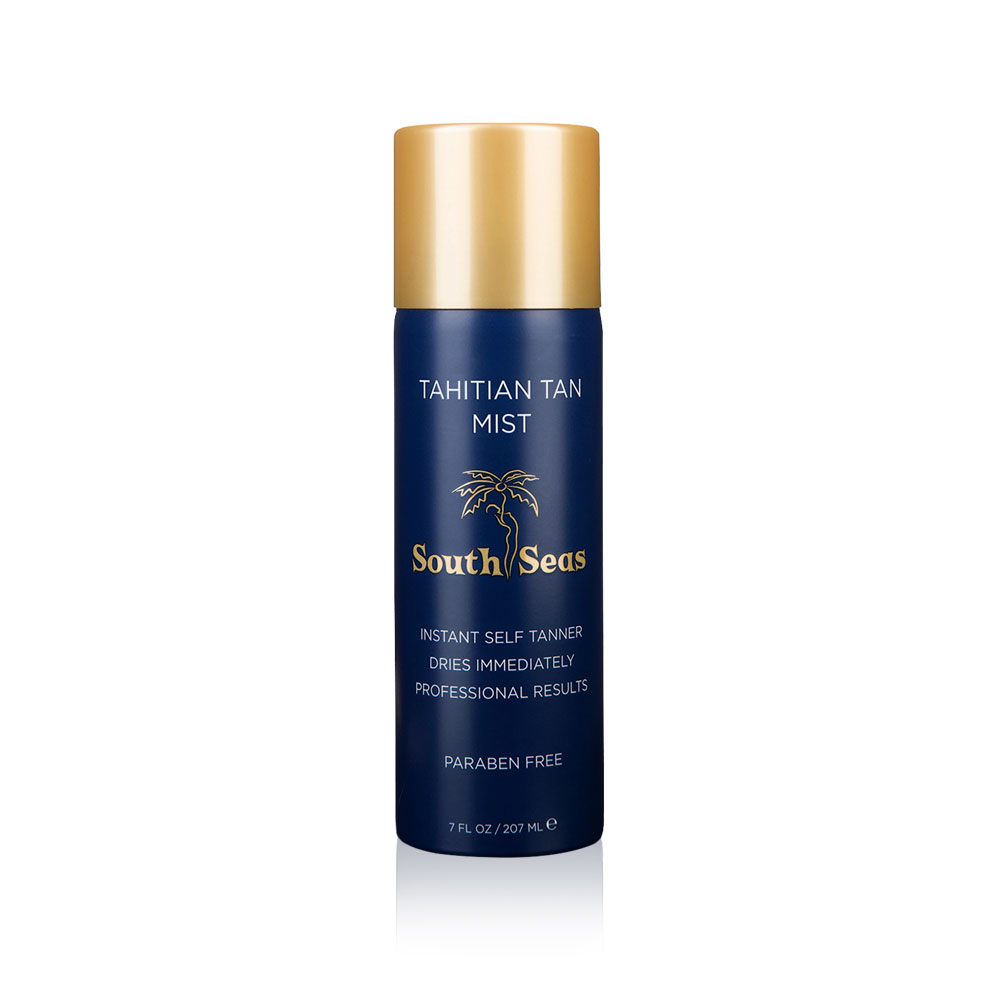 L'Oréal Paris Sublime Bronze
If you are just now getting into bronzing then the Sublime Bronzing Lotion is for you. This light weight bronzer is effective and perfect for applying any time, anywhere. This bronzer is diluted enough that you don't have to worry about applying too much and looking like a creature out of a sci-fi film. After applying one coat, you can definitely see a difference from before and after. Once applied, a noticeable glow after just one use will have people wondering what islands you visited!
Whish Self Tanner Body Butter Cream
This moisturizing bronzing butter is a dream comes true! It's perfect for leaving your skin feel moisturized while still giving you beachy, sun-kissed vibes. The Whish Self beauty product is combined with Shea and mango butters, which provide the buttery texture you feel when applying. After its first application, you can see how even the bronzer looks on your skin. The subtle self-bronzer should be in everyone's beauty bag.
Related: DIY Summer Skin Glow
If you work a desk job and don't get the opportunity let the sunlight kiss your skin, you can always opt for using bronzing lotion to help achieve the complexion you want. Have you ever used a bronzing lotion because you felt your tone was lacking some pigment? If so, which bronzer is your favorite? Check us out on our IG page and follow us on Twitter at @citygirlsavings.  We absolutely love hearing from the community so please check out our Facebook page to stay connected!
-Taelor
The CGS Team