One of the best things about being a millennial woman, or woman of any generation, is that we have the ability to have our own homes and decorate them how we see fit!  Home and apartment décor is a hot topic on Pinterest, especially when it comes to coffee tables! The CGS Team thinks that one of the best ways to decorate a coffee table is to fill it with trendy books! Nowadays, books appeal to the eye! We're sharing 4 trendy coffee table books that you should consider plopping on your coffee table.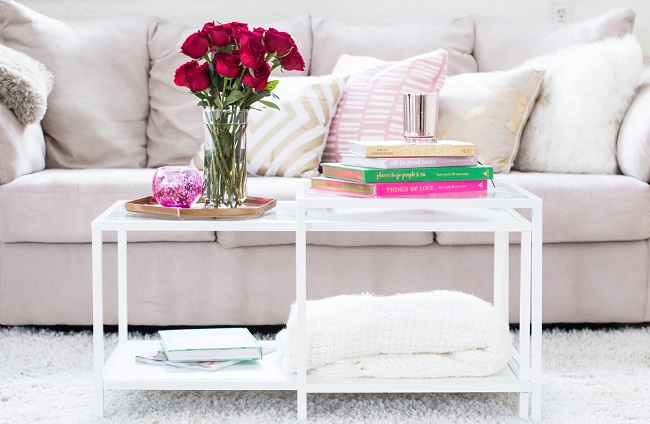 Take some placement inspiration from Tay Meets World (pictured above). The key to a great coffee table book is to make sure it catches the attention of your guests. These 4 books below will do just that!
Love x Style x Life by Garance Doré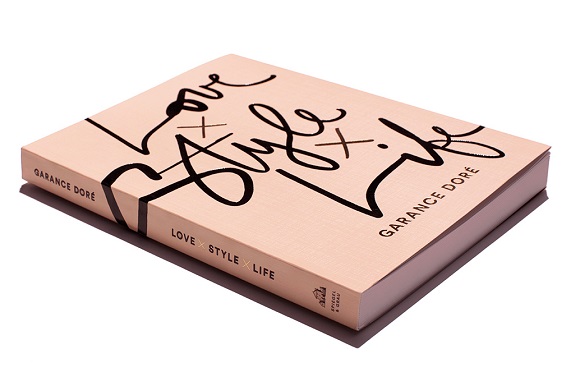 Claimed as the "Guardian of Style", thanks to her hit blog Love, Style, Life, Garance Doré recently curated a fashion and lifestyle book that catches the reader's attention with vivid pictures, eye-catching illustrations, and tips for being the ultimate woman you can be.  Not only is Love x Style x Life a great read, it will surely draw the attention of your guests!
Styled by Emily Henderson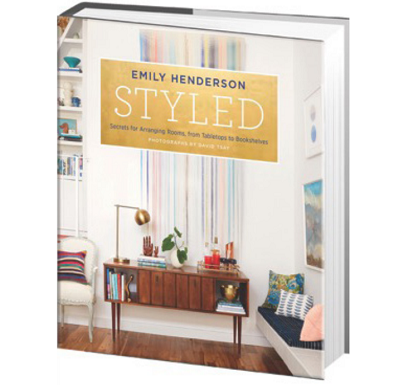 "Styled" by Interior Designer Emily Henderson helps readers think like a stylist! Her book offers over 1,000 design ideas for creating an environment of beauty, vitality and style. This book makes the perfect coffee table selection thanks to its beautiful pictures and simple interior design tips.
Elements of Style by Erin Gates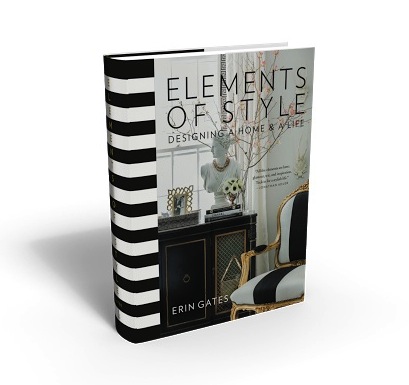 Another blogger turned author, Erin Gates rose to fame with her Elements of Style blog and transformed her interior design ideas into an inspirational book.  Elements of Style is fully illustrated with advice, ideas, and her lessons-learned when it comes to designing your own home.  Another great coffee table selection, thanks to its ease of readability and stunning design photos.
Overnight Sensations by Phillippe Kjellgren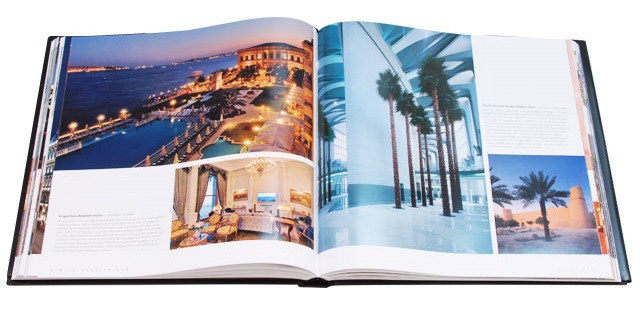 We've covered fashion, style and interior design with our coffee table book selections, and now it's time to capture travel! Overnight Sensations, a set of 3 coffee table books by luxury hotel reviewer Phillippe Kjellgren takes readers on a journey of some of the most amazing places and hotels in the world. With stunning photography, your guests won't want to put the book down and conversations will surely spark!
Related: 5 Home Relaxation Essentials
Show your décor expertise by placing any (or all) of these great coffee table books in your living room! Do you have any of the books listed above? What books are currently on your coffee table? Leave a comment below to share your décor advice!
-The CGS Team