Mean Girls, Mamma Mia, Dear John, In Time, the list goes on for the 29 year old actress Amanda Seyfried. Having started as a model at the age of 11, Amanda has been in the Hollywood scene for a long time. It only makes sense that her taste in fashion has adapted to include gorgeous couture selections, trendy street style outfits, and a wardrobe to drool over! We've had our eye on Amanda for a while now, which is evident in previous posts from showcasing her as a best dressed candidate for different award shows. However, today's article is all about Amanda. The CGS Team is sharing our favorite red carpet and street style looks of the talented actress.
Red Carpet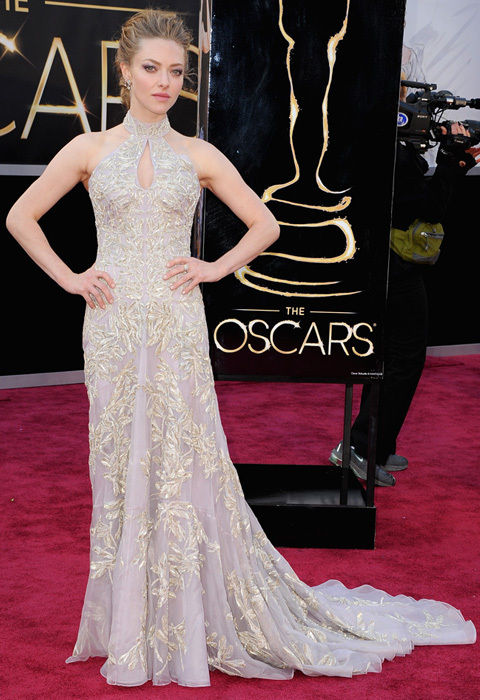 While attending the 2013 Oscars, Amanda stunned in custom Alexander McQueen. The intricate beading, paired with the halter style and peek-a-boo neckline made for a winner. With beautiful make-up and a glamourous updo, Amanda nailed this look.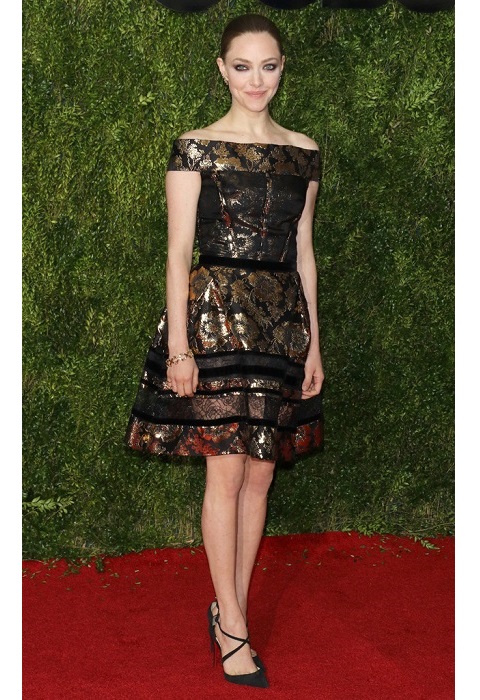 Amanda looked flawless in Oscar de la Renta while attending the 2015 Tony Awards. The design and color scheme of the dress reflect perfectly off her fair skin. Finishing the look with subtle gold jewelry and black Christian Louboutin pumps made this look that much better.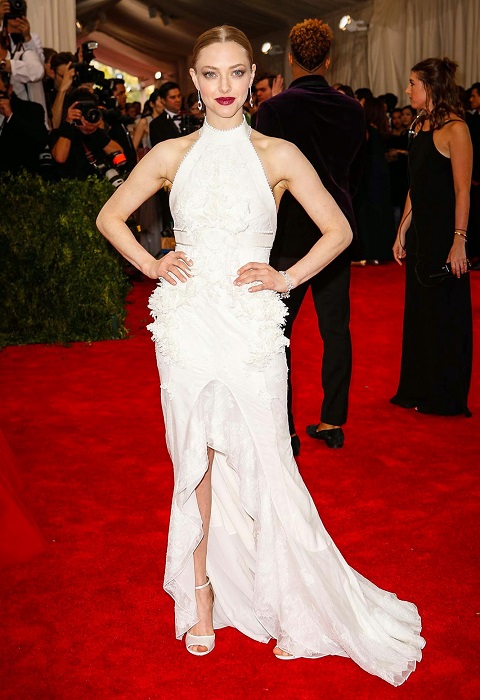 While rocking Givenchy Haute Couture at the 2015 Met Gala, Amanda looked stunning. The theme of the gala wasn't a factor, but it didn't matter with this piece. The beaded detail and pure white color looked amazing with the deep red lip.
Street Style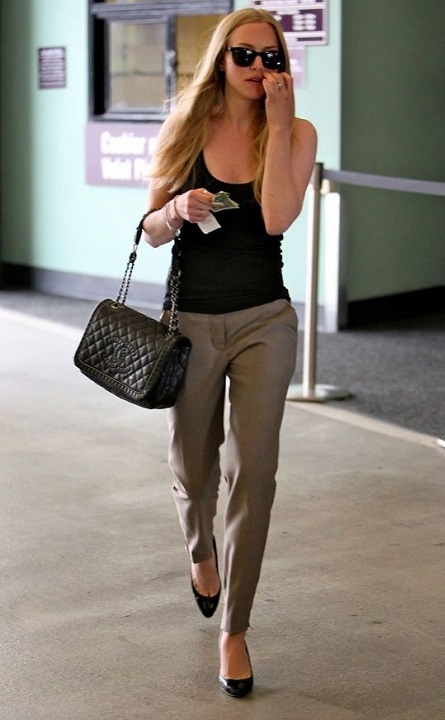 Pairing a simple black tank with tailored trousers is total street style inspiration! Amanda looked great on the go and the quilted Chanel purse and black pumps only added to her already drool-worthy fashion choice.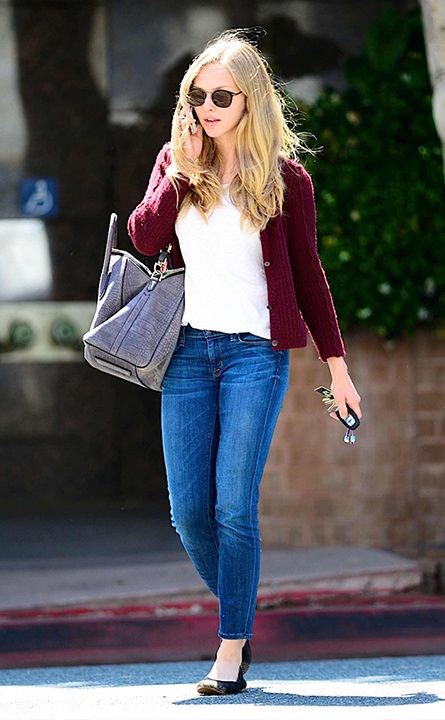 Amanda made cardigans, cropped jeans and black flats look like an amazing everyday outfit. Her sunglasses and handbag make this look chic, on top of the comfortable feel she appears to be going for.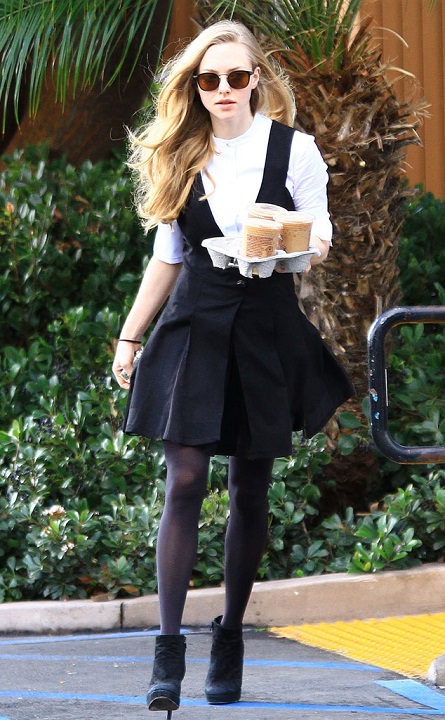 Now that's a coffee run outfit! The mini black dress over her white long sleeved t-shirt makes a feminine everyday outfit. The black stockings and black booties make this outfit suitable for the colder months of the year.
We love that Amanda isn't afraid to go big where it counts and keep it simple where it doesn't. She is definitely a fashion inspiration and easily catches attention on the red carpet! What do you think of Amanda's style? Are there any looks that you think she nailed or didn't pull off? Share your thoughts and pictures with us!
-The CGS Team